For the love of god somebody hook me up with an invite for what.cd and/or waffles.fm!!!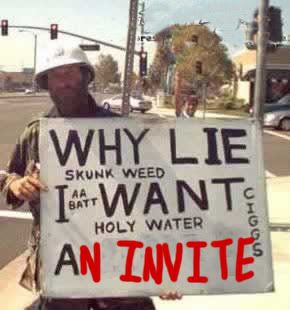 UPDATE: I GOT INVITES FOR BOTH, A LOT OF PEOPLE COME HERE TRYING TO FIND OUT HOW TO GET INVITES, JUST PROVE YOU HAVE SOMETHING TO OFFER THE COMMUNITY AND MAYBE YOU'LL GET HOOKED UP TOO! (I CAN'T HOOK YOU UP, I GAVE MY INVITES AWAY TO FRIENDS)

UPDATE 2: PEOPLE HAVE TRIED SELLING INVITES IN THE COMMENTS, FUCK OFF. COMMENTS CLOSED.